Translator of Catalan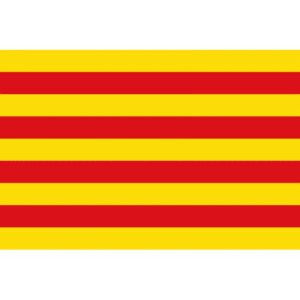 In Nexus Traducciones, a translation agency located in Barcelona, we have an excellent group of qualified professional translators who provide a wide variety of services with highly professional results.
In our translation company, our clients can contract our translation services for any texts from Catalan to English, French, Spanish, German,and Portuguese,or vice-versa, as well as subtitling, dubbing, and voice-over services. All of these projects, including brochures, packaging and even websites, are professionally formatted according to the specific needs of the client. The finished project, with its striking, eye-catching design, is ready to be used immediately.
Furthermore, in Nexus Traducciones, we know that each language has its particular characteristics depending on its location. We are referring to the formats, timetables, dates, weights, and measurements. But also of the language itself. That is why, thanks to our localization service, our translations take into account the destination, the objectives, and the people who will be receiving the message. With this unique method, we are able to provide translations whose natural, accurate and up-to-date text adapt perfectly to the needs of each client.
Our translation services at Nexus Traducciones are validated by an official sworn translator who has been certified by the Spanish Ministry of Foreign Affairs. This guarantees fast, high-quality translations for our clients at competitive prices. But also official sworn translations that are legally valid in other countries. This is necessary when dealing with documents such as marriage certificates, birth certificates, deeds, university diplomas, etc.
PROFESSIONAL TRANSLATION AGENCY
Our official sworn translators are true professionals who are always committed to delivering the best results. These individuals possess profound knowledge of the languages that are their specialty. And, therefore, capable of translating any speech by maintaining its essence, preserving its nuances, and transferring it to another language in a natural, accurate, and up-to-date style. In doing so, they always take the client's needs into account as well as the cultural environment in which each speech will be addressed. But they also perform thorough research beforehand to fully understand the details of each translation and its topic.
If you are interested in contracting the services of a translation company that will translate your texts from Catalan to English, French, German, Spanish or Portuguese, do not hesitate to contact us for your free, no-obligation price quote. We will also inform you of all our available services that may be useful to you for any new projects. All this while knowing that you will receive an impeccable finished product completed by the best professionals in the field of official sworn translations.
Plaza Músico Albéniz, 3
46010 Valencia
Tel: +34 963 517 917 / +34 639 635 587
info@nexustraducciones.com