Are you looking for an English translator?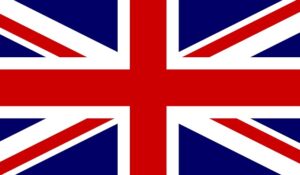 When we need translations from English to Spanish or a translation from Spanish to English, it is important to make sure that the translation is accurate and that it reflects the profound lexical, semantic, and syntactic qualities of the original text. It is also essential to endow the final text with the essence and nuances from the source language. Each language has its characteristics, nuances, and enriching details.
Nowadays, people believe that translation is nothing more that the substitution of one group of words for another. There are even people who think that everything can be done with google, or that any person who speaks a foreign language is also a professional translator. This present opinion regarding translation is completely erroneous. Simply having a good level of English and Spanish does not automatically turn someone into a professional translator. Not even in neophyte translators. It also will not guarantee that the translation has been done correctly and naturally. In conclusion, translation requires a correct analysis of the meaning in the target language as well as a special talent and knowledge. In addition to being knowledgeable about the topic, a good English translator must gather information and be familiar with the characteristics of the language, including the linguistic and spelling rules while continuously remembering the unique shades of each language.
In this sense, it is essential to rely on the help of a professional service of official English translations. And even more so if what you are looking for is an Official Translator in English.
Do you need an official sworn English translator? Nexus Traducciones an agency of official sworn translators in English and in other languages that offers professional services of official sworn translations English-Spanish-English. The official sworn translation from English or to English is needed to ensure that the translation corresponds to the text in the original document. This is also an indispensable requirement for legal texts and documents such as birth certificates, police reports, marriage licenses, university degrees, or any other official documents.
Thanks to the services offered by Nexus Traducciones, you will have the official sworn translation of your documents at a competitive price and within your needed time frames. And, best of all, without losing any of the quality of the original document and granting the final text its final essence. We do official sworn translations of types of documents, commercial translations, and web page translations.
Why is it necessary to use the services of an official sworn translator in English? Because only an official sworn translator in English can complete a valid official sworn translation in English. The official sworn translator is certified by the Spanish Ministry of Foreign Affairs (MAE) and can sign and seal the document (on the last page) as sworn, thereby granting the text or document the guarantee of accuracy and precision required by law. That is why, when we speak of an official sworn translation in English, it is important to make sure that it has been completed by an official sworn translator in English. If we add this to the present shortage of qualified professionals, achieving a level of English comparable to that of our translators is not an easy task. Our English translators are capable of adding the original character and quality to the final translated text. Do you need an official sworn translation in English that must be signed and sealed by an official sworn translator in English? Our official sworn translations provide validity to official certificates or documents so that they may be presented in any official agency. In Nexus Traducciones, we make it easy for you: excellent quality at the best price and within the previously established time frames. Each English translator in Nexus Traducciones possesses these characteristics as well as a professional career with extensive experience and continuous training. And returning to the characteristic linguistic shades of each culture, a translator of English or of any other language should possess, in addition to knowledge, the necessary experience and training and the great capacity to transform their translations into enriched texts as well as a great amount of talent.
This is why writing professional translations from English to Spanish or vice versa is no easy task. To do this, it is necessary to count on professional translators with the utmost experience such as the team at Nexus Traducciones. While completing this type of translations, our experts are conscious of the shades and distinctions belonging to each language as they create a virtual world where the author of the source language, be it Spanish or English, and the reader of the target language can establish contact with each other. A good translator makes the best use of these tools and of linguistic creativity so that the final text is not only precise but also a refreshing reflection of the original text.
If you are looking for an Official Sworn Translator, authorized by the Spanish Ministry of Foreign Affairs (MAE) who offers speedy, quality service at competitive prices, do not hesitate to contact Nexus Traducciones. We complete scores of official sworn translations in English per week for all types of customers, from private clients to major companies, from small projects to extensive and complex documents, ranging from certificates of criminal records to marriage licenses, birth certificates, court rulings, deeds, etc.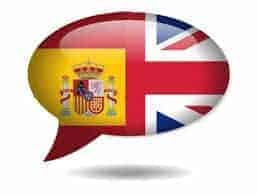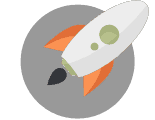 Let us help you get your business off the ground!
We provide Quality, Agility, Confidentiality and the best Personalized Service