Translators Barcelona
Are you looking for a translation agency in Barcelona? If you are in Barcelona and are looking for someone who does professional translations perfectly adapted to your needs, look no further. At Nexus Traducciones, we provide translations at the best price. Our services include comprehensive interpreting, linguistic consultancy, translation and transcription services in Barcelona and the surrounding areas. We adapt to the specific needs and characteristics of each client depending on the project at hand. A translation agency must be intuitive and able to adapt and adjust to the needs of each task. Our agency is as unique as every translation.
TRANSLATION AGENCY IN BARCELONA
We do customized translations in Barcelona.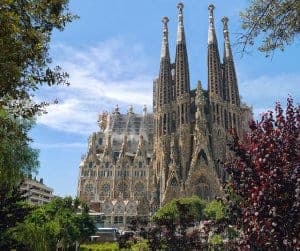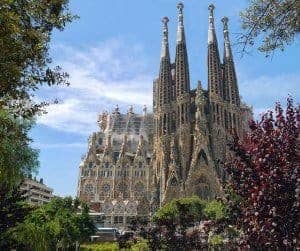 We provide translations in various fields and areas of expertise: from business translations to document translations and also web page translations. In addition to translation and interpretation, our agency provides other services at the communicative level. These include transcriptions, DTP, subtitling, and localization. We adapt your texts to their corresponding cultural environment. That is why our company, Nexus Traducciones, provides you with the best service for all of these projects. Without a doubt, we collaborate with the best and most professional translators in all of Barcelona for a wide variety of languages and document types. We repeat: we have the best translators in Barcelona.
We meet your expectations better than any other translation company.
Look no further. No translation agency in Barcelona offers you the same services in terms of price, quality, or our wide range of services and languages (Italian, Catalan, English, Spanish...). Our team is comprised of 180 translators. Depending on the specific needs of each case, we assign a qualified translator whose experience perfectly adapts to the necessities of the task. At Nexus Traducciones, we have an established methodology that guarantees maximum quality and efficiency in all the services we offer. Finding a translation agency in Barcelona that is serious, responsible, and completely dedicated to meeting all the clients' demands and deadlines is no longer an impossibility. Our translation agency offers all that and much more.
Professional translation services
We only work with the most professional translators and proofreaders whose high standards result in optimum results for the clients. Our staff is trained and experienced in all of the various fields of work, whether they are commercial or linguistic. They also possess the necessary technical and software knowledge to complete any job.
The different tasks done by the translators: document translations, revisions, and management, are coordinated to provide a final quality product within the agreed deadlines, even when the translation involves several languages (Italian, Catalan, English, Spanish...). We manage each client's terminology to guarantee consistent translations. Each glossary that we compile is adapted and adjusted to the needs of each client or company.
When choosing a translation agency in Barcelona, you should look for guaranteed quality, the best rates, and the most competitive deadlines. This is precisely what we offer you at Nexus Traducciones, your translation agency in Barcelona. If you have any doubts or if you want to ask about our prices (or request a price quote per source word to avoid any last minute surprises), do not hesitate to contact us. We will send you your personalized price quote.
We are team of native speaking translators.
We never use automated page translation systems. No. We are a translation agency comprised of experienced and qualified translators who are native speakers of various languages. We provide official sworn translations: that is, an official translation that is legally acknowledged and valid in all official agencies and organizations. Therefore, whenever you need a translation agency in Barcelona (Spain) do not hesitate to contact us and request your personalized price quote. We eagerly await your call!
Are you looking for translators in Valencia or in Madrid? Contact us!