Work with a Professional Translation Agency
Our Translation Agency has a Worldwide Customer Base.
ALL OF OUR TRANSLATORS ARE NATIVE SPEAKERS AND BILINGUAL
Why use a professional translation agency...
Your company can count on our personnel who possess an excellent level of
English
and other languages, ideal for routine communication with your international customers.
However...
Suppose that you have to translate the following slogan for the British market:
"Su casa como un sol"
How would you translate the phrase using your company´s habitual translation methods?
Surely your answer was...
"Your home like the sun"

"Your home as bright as the sun"
Although both are correct, we would have suggested...
Your house like a new penny
YOUR HOUSE LIKE A NEW PENNY

Keep in mind that the sun doesn´t shine in the same way for everyone...
More than 1400 Satisfied Customers
More than 150,000 Translated Texts
More than 180 native speaking translators
Our Translation Agency provides you with Quality, Agility, Personalized Service and Confidentiality.
20 years of experience at your service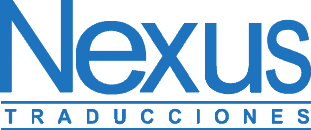 Our translators are native-speaking professionals in the target language who possess the necessary certification and abundant experience for each type of translation. Moreover, in addition to their mother tongue, they are perfectly fluent in our language. .
Agility and Personalized Service
Our Work Method allows us to shorten the transmission times for price quotations because each customer has their assigned translator who customs creates the glossaries for each client. That is why we always deliver on time.
We understand that your documents are confidential, and our translators are bound by Non-disclosure Agreements. Our secure server is protected against any unforeseen contingencies.
Our Translation Agency provides you with more than 20 years of Experience
TRANSLATION AGENCY
In today´s globalized world, we often find ourselves with the need to communicate in other languages. For reasons such as work, personal business or for academic purposes, we often have to seek out language translators to translate a specific document or to transcribe an audio recording to text. When this occurs, whether you are a company or a private citizen, there are numerous reasons why you may need the help of a translation agency like ours:
The professionalization of its personnel.
Primarily, a translation agency is comprised of expert native speakers of different languages, able to offer professional results for every project and in every necessary language.
The holistic approach
Our professional translators possess the necessary training to handle documents in a wide variety of formats, registers and sectors. A legal text translation is not the same as a scientific or literary translation. The translated text must accurately reflect the original content and meaning, which is why these translations must be entrusted to a specialized agency. This is particularly the case with legal translations and transcriptions. In addition to spelling the text correctly, you also must tailor the focus of the content according to the original text. This is why it is essential to contract a professional translation agency that knows how to adapt and adjust to the specific needs of each client.
Deadlines
We know that nowadays, time is money. A translation written by a non-professional could end up wasting hours of your time while never obtaining the desired result. Since time is of the essence, leave your translations in the hands of our professional technical translators. Invest your time in more necessary matters and forget about your worries.
Communication
The ultimate goal of a message is the transfer of information from the sender to the recipient. If our final goal in this process is to project a positive image of ourselves as the transmitters of a clearly written, high quality text, we must entrust these texts to professionals who can guarantee their linguistic accuracy.
Translation company
Is it possible for a freelance professional to do a professional job? ? Yes, it is possible. Is it possible for them to complete the work on time? Yes, it is possible. However, you cannot be sure of the answer to either of these two questions. The answer is a guaranteed yes in a professional translation agency such as ours. A qualified, serious, and truly responsible document translation company like Nexus Traducciones.
When compared to a freelance translator, for example, our translation agency is able to take on large workloads in all types of formats. We guarantee professional results by the agreed deadlines.
Versatility
Due to its own characteristics, our translation agency offers complementary services such as revisions, proofreading, proofreading, voice-overs or DTP. The versatility of our services is diverse. For this very reason, we offer a broad range of professionals in various areas. This is what makes Nexus Traducciones an outstanding company specializing in official document translations.
Quality controls
Nexus Traducciones has a Quality Department responsible for ensuring the professionalism of every stage involved in a project. Therefore, if you are looking for a document translation company, Nexus Traducciones can help you. We are pioneers in the technical translation business and, as a professional translation agency, we tailor each plan to the specific needs of the client.
Ultimately, in order to effectively and clearly communicate your message in a language different from your own, it is essential that you contract the services of a translation agency. Do not give it a second thought: By investing in our high-quality services, you will avoid complications while saving your valuable time and energy.